Our facility is secured by a high tech surveillance system which includes 25 cameras that are active 24 hrs a day seven days a week. All surveillance data is automatically stored in a hard drive and saved for 60 days at a time. Owners and managers can log in from any computer or PDA and see activity in the yard. Drivers are on the premises 24 hrs a day. Our 5 acre facility is also equipped with a 10 ft fence topped by barbed wire that goes around the area where vehicles are kept. We also have a covered storage upon request to store high dollar vehicles, such as Ferrari, Lamborghini, Porsche, Harley Davidson,etc…
All agents are C.A.R.S. certified, and all field agents are C.A.R.S. certified. We have recovery agents in the field around the clock spotting for vehicles. We have done repossesions since the early 90's, and since then we have grown to have the outstanding reputation that we have. We go through all of the major internet systems, such as RDN, PAR, REMARKETING SOLUTIONS, and many other financial institutions. Some of our clients include Ford Motor Credit, Amercredit, CitiFinanical, GMAC, Ally, and others.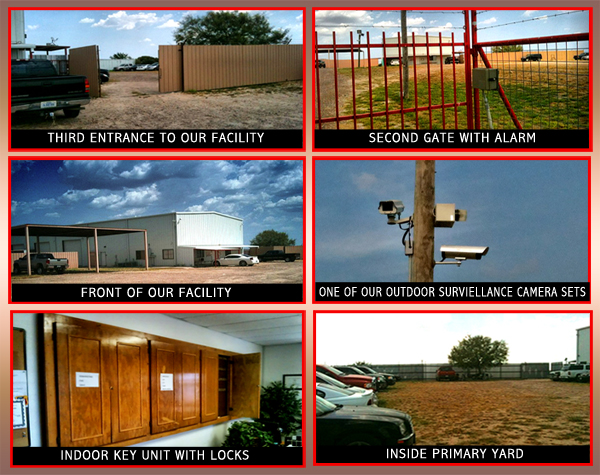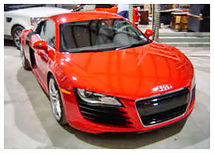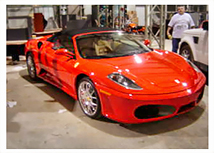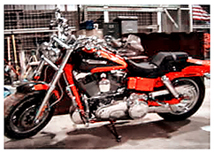 The pictures above include some of the more expensive vehicles we've housed in our secure locations.

All of our units are held in a secure location which has a gated alarm system along with magnetic locks. The primary yard where the vehicles are stored has 4 surviellance cameras, and our outside storage can house up to 50 cars at one time.

We also offer auctioneering services. Please visit CABCO AUCTIONS for more information.