REMEMBER OUR RECOVERY AGENTS....
• Receive assignments via computer, cell phone or any other email enabled/browser enabled wireless device.
• Electronically acknowledge assignments and access assignment details from any web browser.
• Keep clients up-to-date on vehicle statuses, recovery attempts, charges, and inspections.
• Receive auto-generated emails with new or updated documentation requirements.
• Easily arrange vehicle turn-in to auction.

There are a few issues IN THE LAREDO AREA, that vendor relations manager should follow up on. when you review outside contractors in the area.
Cabello Recovery is the only company in the Laredo area that has the proper training certifications, insurance and bonds, licensed storage facility. Please be advised these companies claim to cover the Laredo area but they do not.
These people sub- contract to WRECKER SERVICES that do not have the proper storage facilties, or equipment to do recovery work. They will knock on doors and demand the unit and drive them for personal use, or look for other repossesion companies!
We often refer to these people as "wrecker jockey's". This sort of practice will put any lender at risk because these "wrecker jockey's" do not have the proper training or certification to do recovery work like Cabello Recovery Inc. does. There is a clear breach of your contract, regarding sub- contracting. Please beware of this practice. If you have any questions, or proof regarding this practice please feel free to call me.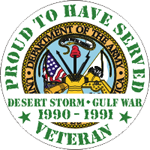 CHRIS CABELLO
CABELLO RECOVERY INC.
361-586-4701
www.cabellorecovery.net